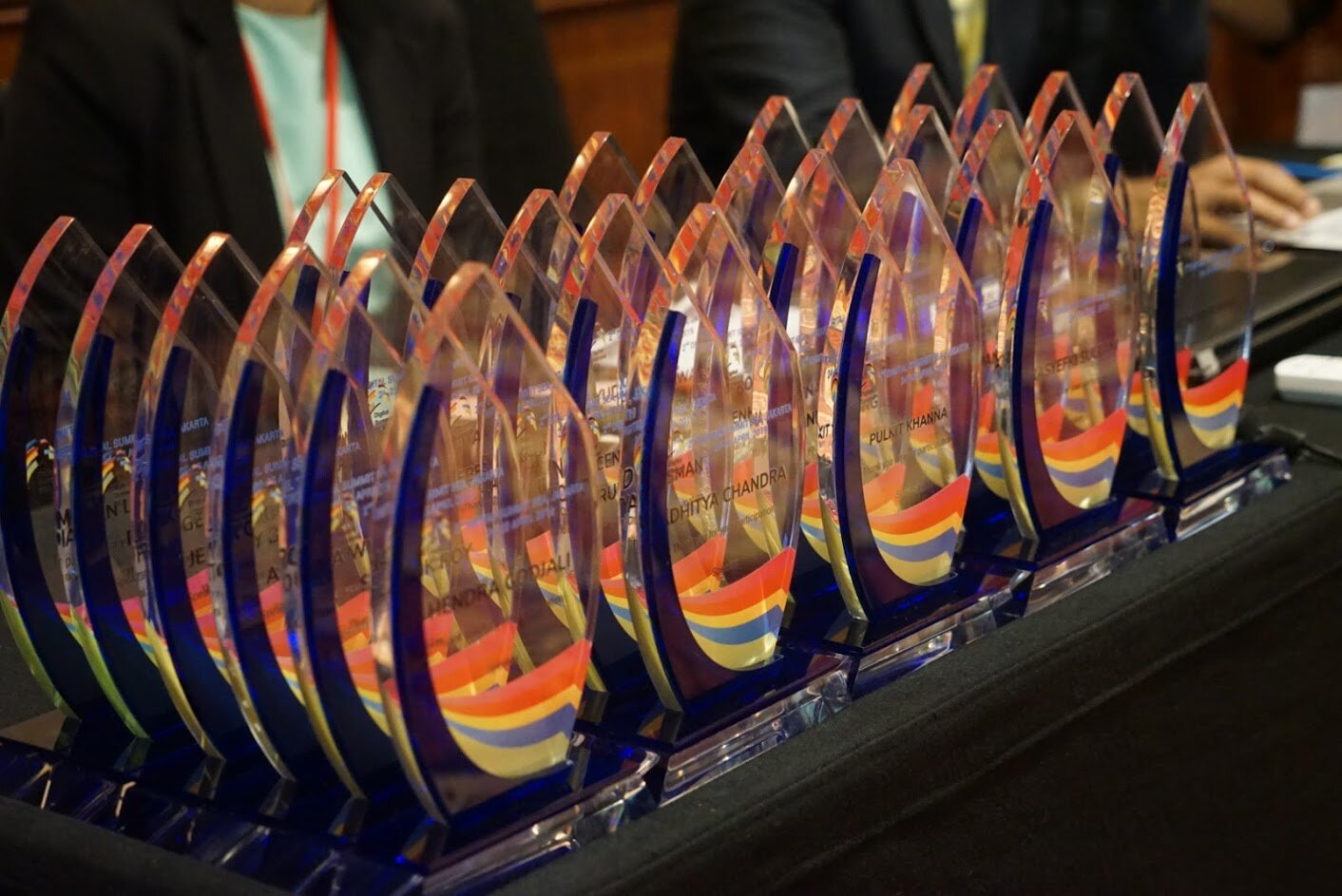 DIGITAL SUMMIT AWARDS
4th March 2020, 7.30 pm - 9.30 pm
Objectives.
The inaugural Digital Summit Awards is our way of honouring companies in Indonesia that have made efforts to digitalise and transform their business.
The awards will recognise well-rounded excellence in three areas: digital enablement, digital engagement, and the impactful development in its industry. ‍
The awards will serve as a platform for businesses and their individual digital champions to showcase their success stories and inspire companies within their industry in adopting digital technology & innovation.
Come and Join us and make a difference in this Digital and Mobile Age!
Apply to Judge.
To put our finalists to the test, we rely on an expert panel of judges who share knowledge and experience to shape the future of digital customer experience through insightful feedback and rigorous scoring. This year we are looking for astute individuals to form our panel of independent and impartial judges.
Judging at the Digital Summit SEA Awards 2020, you have the valuable opportunity to hear customer experience initiatives first hand from cross-sector organisations. You can also raise your profile, network with other business leaders, and of course celebrate at the ceremony with the finalists and winners!
As A Judge
Your Role Is To.
Hear.
first-hand from other professionals (in your judging category) representing a range of organisations sharing some of the latest ideas about delivering a great customer experience
Use.
your knowledge and experience to assess entries both online and from face to face presentations – giving you the opportunity to learn, ask questions and clarify important elements
Provide.
scores and written comments to entrants – which go on to make up part of their feedback reports, helping them continuously improve their customer experience
Benefits of Being a Judge.
Inspire other Finalists with your expertise and offer guidance on how they can be better.
Network with the other judges and finalists at the Awards.
Discover the latest innovations and stay up-to-date in an ever-changing business landscape.
Attend a luxurious gala dinner and Awards ceremony in the evening.
Develop your personal and professional brand.
Provide constructive feedback on the entries.
Submit thought leadership .
Use a promotional card and Awards judge logo on your social media.
WHAT DO I NEED. TO QUALIFY AS A JUDGE?
We are looking for a diverse team of judges with a range of knowledge and skills to provide judging panels with a robust mix of business expertise.
Therefore, we are looking for applicants who meet one or more of the following criteria:
Have knowledge, skills and/or experience in a variety of business disciplines

Have substantial business experience

Hold a relevant business qualification or belong to a relevant academic establishment e.g. a business school

Have a passion for the delivery of exceptional business performance
If this sounds like you, please send in your CV/profile to info@digitalsummisea.com in order to apply to be a judge at the Digital Summit SEA Awards 2020.